The micro pilot stage makes it possible to technically and economically evaluate the plant biomass fractionation / purification / modification strategies of your project. Tests are conducted on medium-sized equipment that validates the material balances at every stage of the process and provides you with decision-making information to carry out the industrial transfer.
The micro-pilot workshop provides a range of technological tools at every stage of the fractionation:
•    Extraction/purification modification (10 – 100L);
•    Ultrasounds;
•    Liquid/solid Separation;
•    Membrane Technologies;
•    Membrane Electrodialysis;
•    Ion Exchange Column;
•    Exchange Concentration;
•    Spray drying.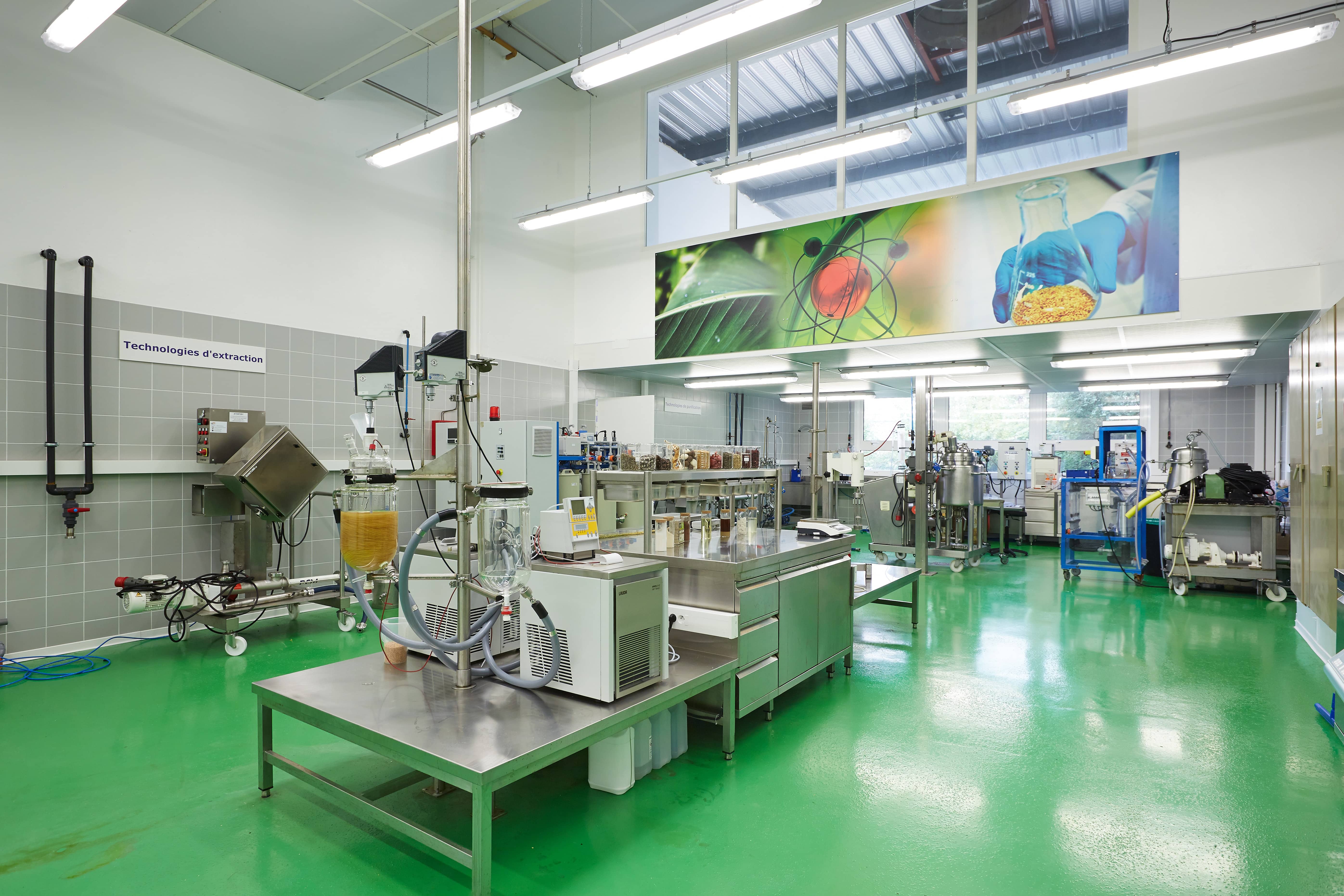 EXTRACTIS
33 avenue Paul Claudel
80480 Dury - France
Tel. : (+33) 03 22 33 75 00
Fax : (+33) 03 22 33 75 01
Subscribe to our watch newsletter Extracts