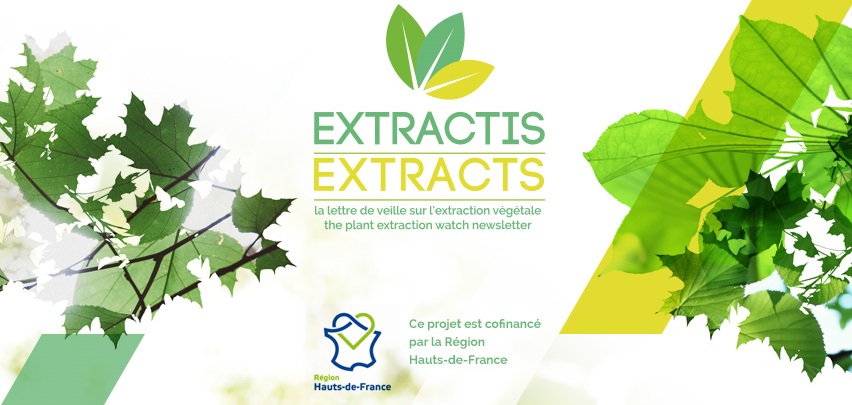 Bonjour à tous,

N'hésitez pas à venir nous rencontrer au Salon Agro Hauts-de-France le 23 mai prochain à Saint-Laurent-Blangy (près d'Arras). Il  a pour ambition de mettre en relation les industriels de la filière agro-alimentaire avec leurs fournisseurs, toutes thématiques confondues (équipements, maintenance,  ingénierie, RH, QHSE, logistique, emballages, énergie, etc.): https://salonagro-hdf.fr/ . Sur place vous pourrez également profiter du Rendez-Vous Formulation organisé par l'Adrianor, dédié quant à lui aux ingrédients : information et inscription en suivant ce lien vers l'Adrianor.

Bonne lecture

Dr Hélène DUCATEL, Directrice innovation d'Extractis

———————————————————————

Hello everyone,

Please do not hesitate to come and meet us at the Salon Agro Hauts-de-France on May 23 in Saint-Laurent-Blangy (near Arras). Its ambition is to connect manufacturers in the agri-food sector with their suppliers, all themes combined (equipment, maintenance, engineering, HR, QHSE, logistics, packaging, energy, etc.): https://salonagro-hdf.fr/. On site, you can also take advantage of the Formulation Meeting organized by Adrianor, dedicated to ingredients: information and registration by following this link to Adrianor.

Good reading

Dr Hélène DUCATEL, Extractis innovation Director
La Lettre « EXTRACTS – la lettre de veille sur l'extraction du végétal » est une production d''Extractis diffusée par courriel à nos adhérents et à certains de nos contacts intéressés par ce secteur de la bioéconomie. Vous pouvez vous inscrire, vous désinscrire ou faire part de commentaires en envoyant un mail à l'adresse suivante : extracts@extractis.com. Par ailleurs les dispositions légales, concernant la publication de cette lettre et l'utilisation de vos données personnelles sont disponibles sur la page suivante : cliquez ici (page hébergée sur notre site . https://extractis.com).
Pour ce qui concerne les données collectées à l'ouverture de la Lettre EXTRACTS, merci de consulter la Politique de confidentialité de Mytwip de la société Coexel en cliquant ici.
Legal provisions concerning the publishing of the EXTRACTS newsletter and the use of your personal data are available online : click here (page hosted on our https://extractis.com website). To unsuscribe, please send an email to extracts@extractis.com.
Cette lettre est cofinancée par la Région Hauts-de-France (convention N° 21001983) et a été cofinancée par l'Union européenne avec le Fonds européen de développement régional (FEDER)